EUROPE'S ABC OF SUPERFOODS
"Our Food Should Be Our Medicine And Our Medicine Should Be Our Food." - Hippocrates 460 - 370 BC. In the course of this project, we will explore SUPERFOODS and see how we can introduce them into our daily diet through our brilliantly inspiring nutrient-packed recipes. We'll create etwinning's original alphabet of SUPERFOODS keeping always in mind...
SUPERFOODS ARTS AND CRAFTS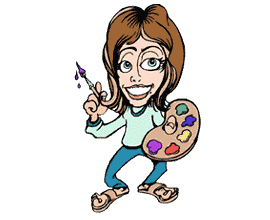 On this page we can present our students' artistic creations for our SUPERFOODS project. We can show posters, paintings, jewellery or whatever else they will be inspired to prepare for our project.
 We are sure that students' originality and ingenuity will surprise us once more.
Author: Christina Kasinti
Last editor: Miroslava Borovcová