EUROPE'S ABC OF SUPERFOODS
"Our Food Should Be Our Medicine And Our Medicine Should Be Our Food." - Hippocrates 460 - 370 BC. In the course of this project, we will explore SUPERFOODS and see how we can introduce them into our daily diet through our brilliantly inspiring nutrient-packed recipes. We'll create etwinning's original alphabet of SUPERFOODS keeping always in mind...
EUROPE'S ABC OF SUPERFOODS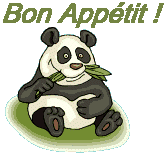 In the big international team we brainstormed various superfoods so as to cover the whole alphabet. Then we discussed and agreed which superfoods will be processed by which team. Here you can see which LETTERS were covered by which TEAM.
A   B   C   D   E   F   G   H   I   J   K   L   M   N   O   P   Q   R   S   T   U   V   W   X   Y   Z
Here are the French pupils working in the computer room at school
(they're writing their recipes in English and illustrating them with their own photos):
Author: Christina Kasinti
Last editor: Miroslava Borovcová