In a climate of relaxation, celebration and work at the Athens Conference 2016, something very mysterious has happened to two teachers who are dedicated eTwinners. An unexpected call came through and the teachers were told that something has been left behind in one of their hotel rooms from the eTwinning secret agency. There is a message to deciphe...
To see a summary of the project look at the video below! We hope you enjoy it!
All the project activities can be seen by clicking on the link below. Thanks to Youblisher the project activity book is also available online! It's written in English, Greek and Spanish!
You can see a summary of the project
created by Smart Draw below!
Click on the picture to be taken to the Smart Draw page!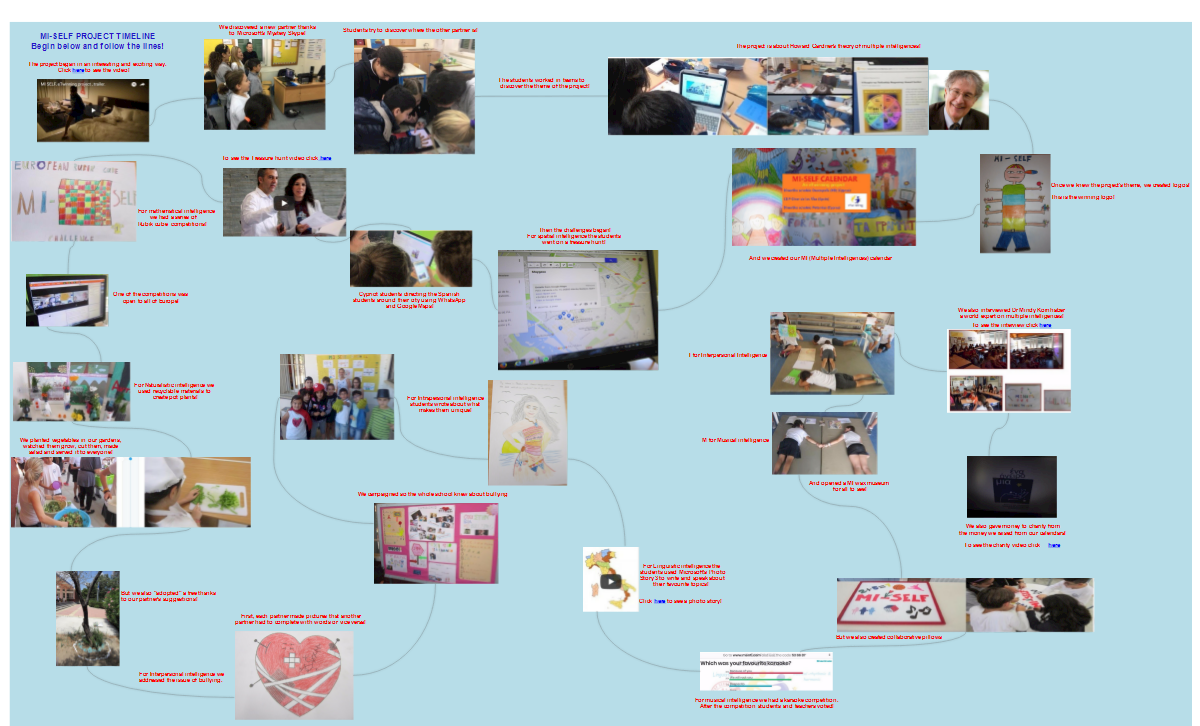 In this pedagogical book, we collect all the development of the project and the activities carried out.
This beautiful video summarizes the activities carried out.
The Sutori presentation below includes all the project activities that were carried out!
Click on the link below or on the picture to be taken to the Sutori page
https://www.sutori.com/story/mi-self-an-etwinning-project
https://camiloyrosa2.wixsite.com/miself
Author: Camilo Rodríguez Macias
Last editor: Nick Shekkeris