Love is the thread and link between people and between countries. Love is the engine that drives and guides our lives. It is everywhere and there are many ways to love , all of them are valuable . Love has no borders , knows no language , no age . But our main objective in this project is to emphasize the idea of ​​a united Europe, where we are all...
Activity 14: Loving our teams! Euros2016
As the Euros begin, which team do you love? Who is your favourite player? Why do people love football or other sports, and have so much passion for their teams! Which teams , from all sports in your country do you love and why? 
When the Euros started, German students showed which team they supported by dressing up. Here are some pictures:
GREEN AND WHITE ARMY!!!! WILL GRIGGS ON FIRE!! #GAWA
CG HYBRIDS! WERE GONNA WIN THE CUP! TELL MY MAN SHUT UP
IRENE & LUCÍA FROM SPAIN
We were with Spain oviously.
AINHOA AND PABLO
FOREVER WITH OUR TEAM
 SARA CASTRO AND MARÍA LÓPEZ
ALWAYS WITH YOU!!!
JORGE LÓPEZ Y SALVA NAHARROS
IVÁN LACASA CARTAGENA
I´m not really in sports and less in soccer but every year i see the NFL Superbowl tournament , my favourite team is the New England Patriots , my favourite player is Tom brady he is the  actual QB of the Patriots.
SUSANA AND GOYA (SPAIN)
We are always with spanish teams, especially with rythmic gymnastics team.
ANA AND AMPARO (SPAIN)
Valencia CF is the best team of the world. AMUNT VALENCIA SEMPRE! YEPA YEPA YEPA
Diego and Jorge-Spain
Stella-SLOVAKIA
If I take Slovakia, then hockey of course!! Slovakian men are good hockey player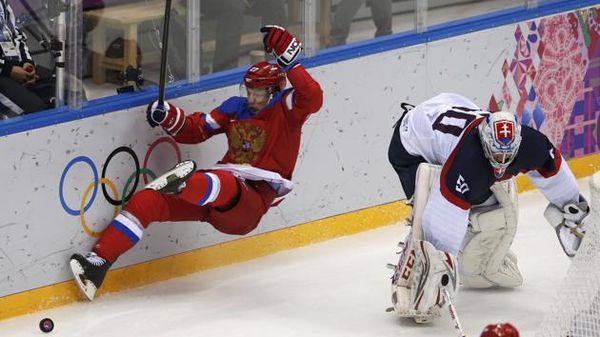 Ján Laco for example is our goal-keeper (in the white)
but, I´m a hungarian girl and I love waterpolo so much! They are the best! 
I not really like football, but these guys are as strong as football players!  Sport keep us closer, it makes peace and love between people. 
Karin Frühwald, Slovakia
From my country I don't have got any favourite sport - except horseriding - or team of them.  But the Slovaks are good at hockey. A lot of Slovak hockey players play in Canadian National Hockey League teams. Tennis, another popular game, is played on courts. The most famous Slovak tennis player is Dominika Cibuľková. Slovakia is very good at rafting, too. 
Unfortunately,  Slovakia's football teams are not so good like e.g. in Spain but I really like to watch it.  
In my opinion sport  teaches us how to fight and hold out and by sport we can make friends. 
Dominika Cibuľková
Nuria Hurtado and Andrea Orduña, Spain
She is Carolina Marin. She won the Olympic Games in Rio de Janeiro playing badminton.
ELENA HUESO SPAIN
I am always with SPAIN spicially with synchronised swimming!.
Author: Jonathon McCready
Last editor: Elena Hueso